«
Back
|
Home
»
Resources
»
Bpm
What Processes Are Organizations Changing
During a recent poll to find out more about what's actually going on in the world of process change, we asked a simple question: What kind of business process change is your organization focused on? And we offered three choices for response:
small, incremental changes;
major process redesigns; or
transformations that change everything about the way your organization does business.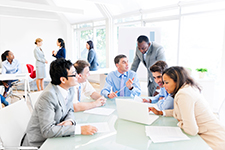 As we would have expected, most organizations (70 percent) are focused on incremental changes. This is the kind of work needs to be done constantly, to keep existing processes up to date and effective. It's often done by the manager and the employees involved in executing the process. This is the kind of thing that Six Sigma and the simpler versions of Lean are designed to accomplish.
Twenty percent of our respondents said that their organizations were focused on Process Redesign, which we define as an effort to make a major change in an existing process—the kind you might make when you redesign a process to solve major cost problems or to eliminate the use of one software system and to install another.
Improve your skills
BPM Professional Certificate Program
Next program starts
July 10
in Boston area
Finally 10 percent of our respondents said their organizations were engaged in business process transformation—changes that Hammer described with his phrase, "starting with a blank sheet of paper and reimagining how work should be done."
Redesign is usually done by a team of process change people and often done in parallel: the existing process continues to operate while a revised process is created. Similarly transformation projects usually involve not only process change professionals, but numbers of senior managers.
These three approaches to process reflect phases in the lifecycle of process work at any company. Occasionally, new processes need to be created as the organization decides to offer a new service or get into a new line of business. Occasionally an existing process needs to be radically changed to accommodate a major and disruptive technology change or to remain appropriate for a changing market. More commonly, when processes need to be changed, it can be done with redesign. An existing process is given a major update to keep it current and to take advantage of the latest process techniques. Decisions are automated with business rules software, or made more easily available by shifting data to the cloud. And, in all cases, the employees who work on processes on a day by day basis should be looking for more productive ways of doing things—the little innovations that save incremental amounts of money, but are so important to keeping any process up-to-date and efficient.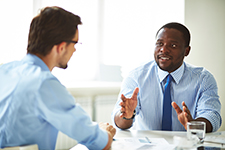 Every large organization needs to maintain the people and resources to accomplish these different process change tasks. Managers and employees need training for process improvement work, process practitioners need training on process redesign techniques, and management needs the occasional update on what is involved in effective business transformation. And, ideally, there needs to be some center of process excellence where all these capabilities are nurtured and maintained.
For more information on this topic, as well as how Corporate Education Group can help optimize your organization's performance, contact us or call 1.800.288.7246 (US only) or +1.978.649.8200.