Transportation
Greater Toronto Airport Authority
---
Situational Overview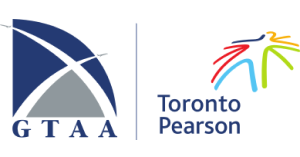 Non-profit organization charged with operating a large international airport facility in a highly diverse metropolitan area.
With a stated commitment to develop an inclusive and diverse workforce, internal assessment indicated a lack of representation affecting this commitment and which was also not reflective of the greater community served.
Desired goal to intentionally seek out diversity through the creation of a culture that is intentional and thoughtful in welcoming and including diverse contributions within its workforce.
---
CEG Solution
CEG provided consulting services that both validated the client's diversity and inclusion strategy and laid the groundwork for the development of a comprehensive enterprise training approach.
Content: CEG's Inclusive Leadership Learning Journey content and structure aligned well with the client expectations.
Client Centric: Collaborating with client, CEG tailored its Inclusive Leadership program to align with client values and adopted Diversity, Equity, and Inclusion Strategy.
---
Results
Created, tested, and adjusted the tailored Inclusive Leader content on a select group of leaders in a pilot program delivery.
Delivery of the Inclusive Leader Program to all "People Leaders" across the organization, including Executive Team and Directors; population of approximately 300 participants.
Rollout of program to remaining target population of Associate Directors and Managers to be scheduled in a later project phase (pending).
Conducting content/program evaluation over program duration to ensure measurable goals/actions are achieved (ongoing).
Create plan for ongoing learning in the diversity and inclusion area.
Recommend a 3-year training strategy for the client.
High level of leadership, stakeholder, and participant satisfaction.
"
Diversity, Equity and Inclusion continues to be extremely important for both employee engagement and corporate culture. We partnered with CEG to implement an Inclusive Leadership Training program to help our leaders develop the skills they need to promote transparency, tackle bias, embrace DEI, and leverage diverse thinking to drive innovation. This program was developed and curated to resonate with our employees, and CEG provided strategic oversight and collaborative support throughout the entire process. I would definitely recommend this training program to other DEI practitioners and their teams as an important tool in their DEI journey.
Molara Awosedo, Director, Diversity, Equity and Inclusion, Toronto Pearson

---
For more information on this topic, as well as how Corporate Education Group can help power your organization's performance, contact us via email or call 1.800.288.7246 (US only) or +1.978.649.8200. You can also use the Info Request Form below!
---
---