Keynotes
---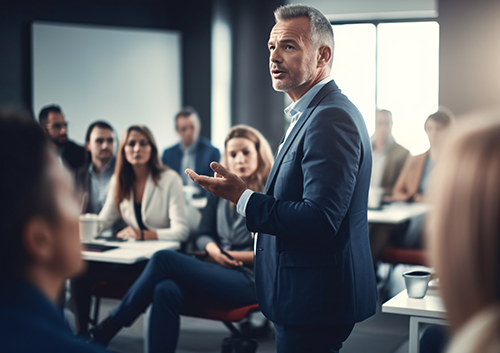 Our engaging keynote speakers deliver impactful sessions on Conflict Resolution, Positive Teamwork, Feedback and Coaching, Female Leadership, Innovation, Emotional Intelligence, and more. These thought-provoking talks, typically lasting 60-90 minutes, can be tailored to suit your specific needs, ensuring a memorable and transformative experience for your audience. Get ready to ignite creativity, drive performance, and foster a thriving work culture with our compelling keynote presentations!
---
Below is a partial list of keynote topics:
Conflict Resolution: Intensify Creativity
Creating Positive Teamwork and Energizing Performance
Feedback and Coaching: Using Candor to Unlock Potential and Drive Performance
Following Females: Five Essential Skill Sets of Female Leaders
Growth, Innovation, and Engagement: Brainstorming for Innovation
Emotional Intelligence: A Different Kind of Smart
Extinguishing Burnout
Boosting Resilience
Building Trust and Connection
Building Ally Skills at Work
It Takes a Village: Shaping a Culture of Inclusion

---
For more information on this topic, as well as how Corporate Education Group can help power your organization's performance, contact us via email or call 1.800.288.7246 (US only) or +1.978.649.8200. You can also use the Info Request Form below!
---