The Client Experience
---
Corporate Education Group delivers the right training solution and provides the best return on your training investment by...
Listening.
We dig deep to thoroughly understand what is necessary to power your team and organization's upward performance.
Collaborating.
We partner to power workforce and organizational performance.
Building.
We create a custom program with exactly what is needed to move confidently forward.
Implementing.
We collaborate with you to bring your customized learning to life.
Iterating.
Together, we evaluate success — and what learning your people may need next.
Before any training programs are delivered, our subject matter experts evaluate your firm's articulated business processes, communications issues or competencies gaps to affirm training goals are correctly stated, that inputs and outputs are measurable; and, that the resulted solution will deliver the expected corporate benefit.
Program Development Process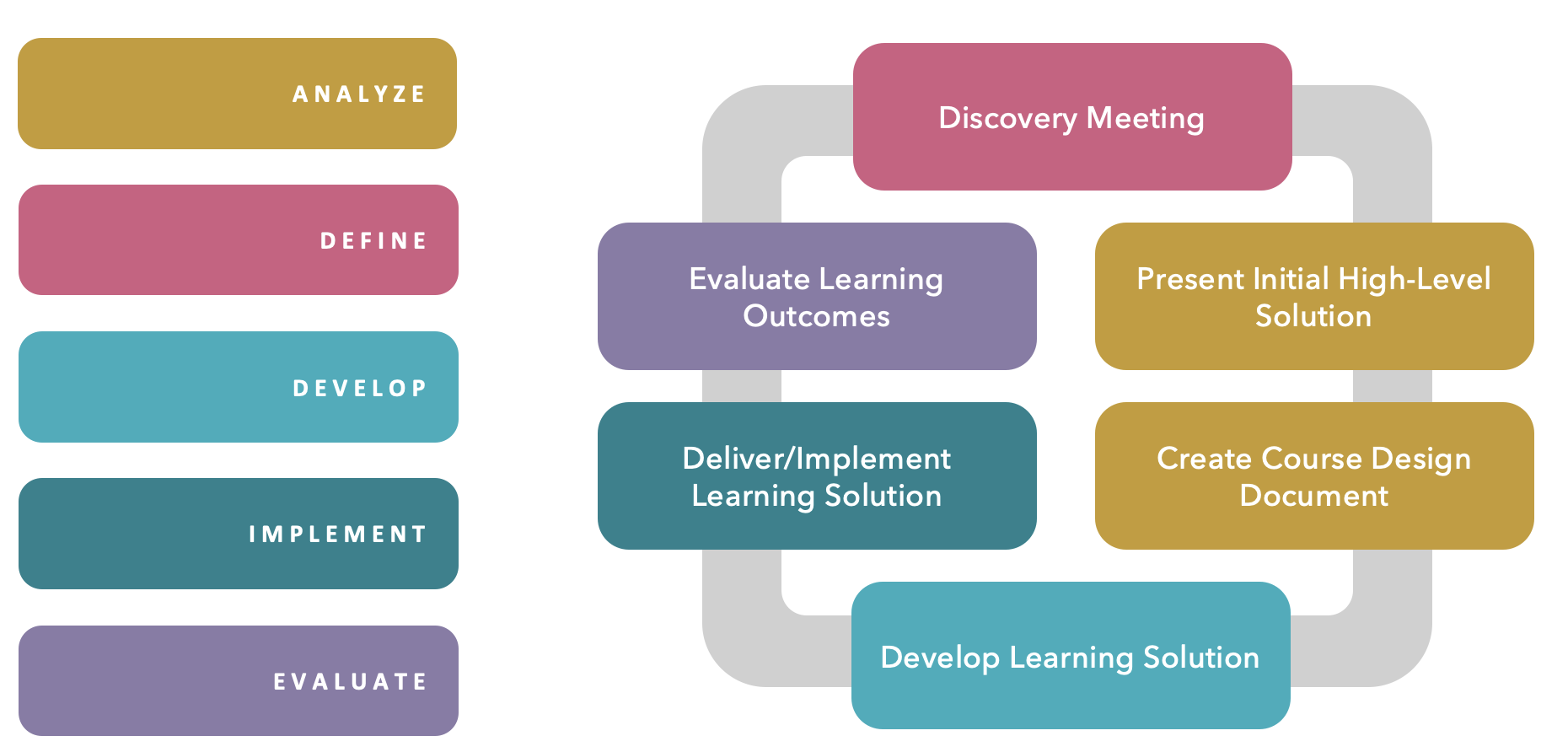 ---
For more information on this topic, as well as how Corporate Education Group can help power your organization's performance, contact us via email or call 1.800.288.7246 (US only) or +1.978.649.8200. You can also use the Info Request Form below!
---