Duke Continuing Studies
---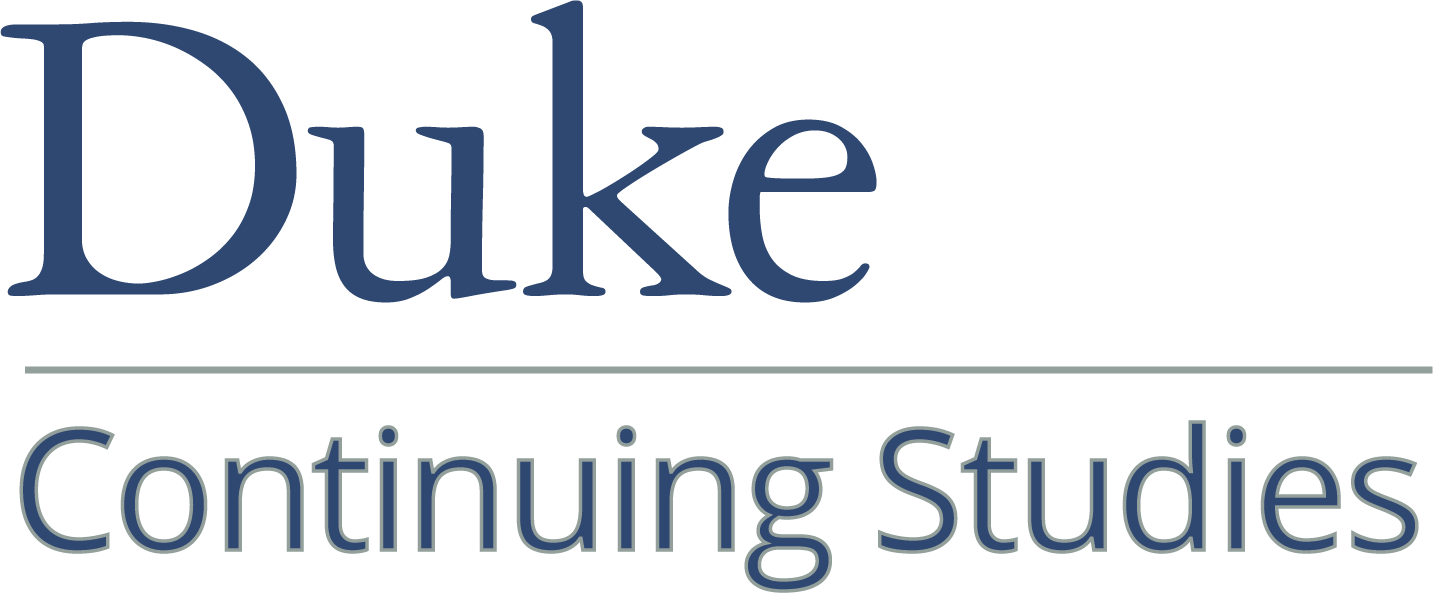 Corporate Education Group (CEG) has partnered with Duke Continuing Studies to offer a portfolio of joint certificate programs for individuals and organizations seeking to advance skills in various practice areas, including project management, business analysis, leadership and more.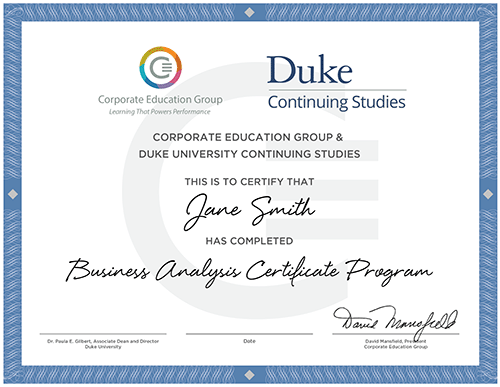 After completing the certificate program, fulfilling the course requirements and passing post-course exams, participants receive a letter grade and certificate of completion* jointly issued by Duke University and CEG.
---
About the Alliance
Since 2013, Corporate Education Group and Duke Continuing Studies have joined together to foster professional development and enable participants to further their careers with comprehensive training programs. Established in 1924, Duke University is ranked among the top ten national universities by U.S. News and World Report in 2016. The partnership between Duke University, a higher-education institution steeped in academic excellence and CEG, one of the leading experts in corporate training to maximize business performance, creates an unmatched solution for individuals and organizations seeking professional skills development backed by a solid reputation in both academia and corporate learning.
Contact us to learn more about on-site training and discover the benefits to your organization of having Duke Continuing Studies stand behind your professional development curriculum.
*The certificate of completion is non-credit and is not transferable to a degree.

---
For more information on this topic, as well as how Corporate Education Group can help power your organization's performance, contact us via email or call 1.800.288.7246 (US only) or +1.978.649.8200. You can also use the Info Request Form below!
---