Financial Services
Premier Financial Services Company
---
Client Business Challenge
For more than 20 years, Corporate Education Group (CEG) has designed and delivered enterprise-wide training programs in the areas of leadership, project management, communications, and business analysis for a leading global financial services firm. In recent years, the firm began to explore and adopt agile business practices across various business units within the enterprise. As this transformation was evolving, it became vital to develop a baseline understanding of agile practices, adopt a common agile lexicon, promote agile team leadership, and establish and communicate an organization-specific agile methodology to foster both intra-team and cross-unit collaboration enterprise-wide.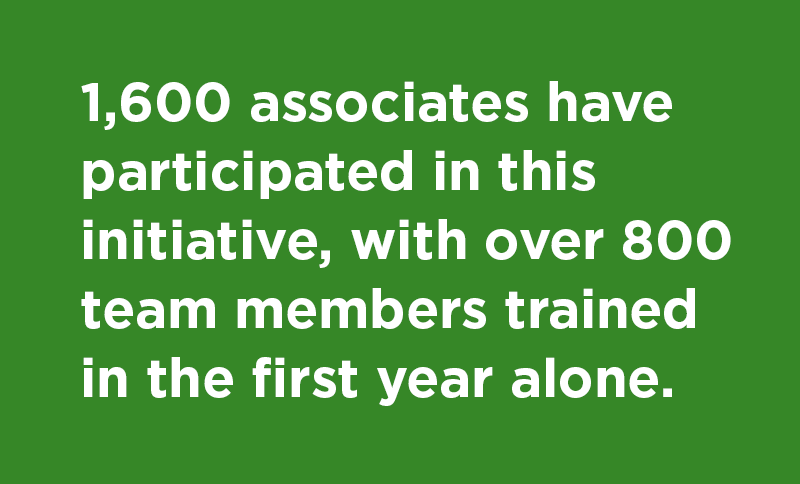 ---
CEG Programs and Description
Having delivered baseline Project Management courses over many years, CEG subject matter experts witnessed gradual but accelerating organic demand for Agile content from course participants. To address this demand, initially, CEG added Agile content to its baseline courses, highlighting the differences in practice to traditional project management approaches, such as waterfall and hybrid. Over time, and with our client's ongoing evolution towards an Agile philosophy, it became clear that a more comprehensive and focused approach was needed. CEG recommended that a baseline course available across the enterprise would greatly enhance the company's adoption of Agile concepts and methodology. With more than 2,000 training events delivered successfully across a wide range of topics, based on our recommendations, our client tapped CEG's expertise as a trusted partner to collaborate and develop a focused agile training program.
---
CEG's Solution and Outcomes
CEG's customized solution created 1-day course — delivered in-person or virtually in one-half day increments — that taught a basic understanding of the client-specific terminology and methodology of agile project management, introduced key agile tools and techniques, led small teams through an agile simulation exercise, and concluded with teams being able to plan for the application of their new understanding within their own work groups, as well as providing post-training tools and resources. Focused on individuals who work on projects but who may not have formal training in agile project management processes, the course has been widely deployed across the enterprise. The client continues to collaborate with CEG to refine course content with added client-specific content as its agile environment and approach continues to develop.
---
Program Outcomes
Since its introduction in 2018, over 1,600 associates have participated in this initiative, with over 800 team members trained in the first year alone. The program continues to be well-received by participants — average NPS score of 80 since inception — and the client has achieved its goal in promoting and developing a broad understanding of agile concepts and methodologies, as well as changing how individuals and business units began to approach their work for intra-team, cross-unit, and enterprise-wide collaboration.

---
For more information on this topic, as well as how Corporate Education Group can help power your organization's performance, contact us via email or call 1.800.288.7246 (US only) or +1.978.649.8200. You can also use the Info Request Form below!
---
---