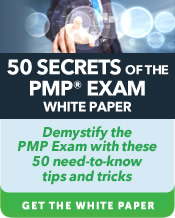 «
Back
|
Home
»
Program Areas
»
Project Management
Project Management Courses
Learn by doing! Our project management fundamentals courses will provide you and your organization with the most important elements of project management today. Through hands-on case studies, you will learn how to create and manage project scope, scheduling, budgets, resources, and time constraints. You will also gain essential project management methods and techniques to position yourself as a leader and give your company a competitive advantage.
Public Open-Enrollment Schedule
Corporate On-Site Only
Course Outline
Project Management Fundamentals Courses: Traditional Classroom

Code
Course Title
Outline / Schedule
Our fundamental project management courses and certificate programs may be tailored for your organization by integrating your business processes and company language. Not sure which courses are right for you and your organization? Feel free to call one of our project management training consultants at 1.800.288.7246 or contact us for more information.