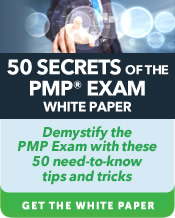 «
Back
|
Home
»
Program Areas
»
Project Management
Project Management Overview and Scheduling
This foundation course is a practical, hands-on, case-study based approach to managing projects that focuses on the principles of project management planning. It provides practical examples of project planning concepts of scope, schedule, and stakeholder analysis. This high-impact project management course provides an overview of key project concepts and terminology and best practices. This course is designed to bridge the gap between theory and the practical use of Microsoft Project. Using a simple case study and hands on techniques, students will learn how the software works "under the covers." They will learn how to create custom views (including Gantt charts), tables, filters, groups, and reports that will both facilitate data entry and enhance their report generation and presentation capabilities.
Create a learning solution that best meets your company's unique needs! This course, along with our entire library of courses, can be tailored and delivered privately for your team.
Want this program for yourself or just a few individuals? We'll set you or your employees up with a personal trainer for a series of live, virtual skills-coaching sessions.
To learn more about On-Site Delivery or Skills Coaching , use our On-Site Request form or contact one of our training professionals: 1.800.288.7246 or onsitetraining@corpedgroup.com.