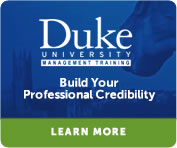 Select one or more from the list below:
«
Back
|
Home
»
Program Areas
»
Brmp
Business Relationship Management
Now you—and your entire team—can make the move to the next level with certification in Business Relationship Management (BRM). BRM is a set of competencies (knowledge, skills and behaviors) that encourage a productive, valuable relationship between service providers and their business partners. It is a crucial link in organizations today, helping to orchestrate and navigate endeavors even within the business itself. Corporate Education Group now offers a unique BRMP Certification Program that will give you and your team foundational-level skills and prepare you to sit for the BRMP Exam.
Business Relationship Management Courses
Click on the link below to download the BRMP® Certification Brochure