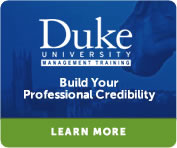 Select one or more from the list below:
«
Back
|
Home
»
Resources
Webinars
CEG's webinars are free informational programs that are available in both live and on-demand formats. During these 1-hour sessions, CEG's subject matter experts will bring you up-to-speed on timely themes in project management, business analysis, management, leadership, and business process management.
Register for one of our upcoming live webinars below or:
Note for participants using mobile devices: At this time, webinar attendance is not accurately recorded by GoToWebinar when logging in from a mobile device. If you need record of your attendance for PDU or CDU reporting, please log in using a computer.
July 2016
PMP® Exam Tips and Strategies: Fast Track Your Way to PMP Success!
Date/Time: 7/11 1:00 pm to 2:00 pm EST
The Project Management Professional (PMP)® Certification from the Project Management Institute (PMI) is one top in-demand certifications. It's also one of the most challenging certification exams to pass. Informal polls indicate that as many as 40% don't pass on the first try. If you are a project manager thinking about taking the PMP Exam, this webinar will provide you with test taking strategies, tips and techniques to help you Fast Track Your Way to PMP Success.

You will learn insider tips organized by PMBOK® Guide Knowledge Areas such as:

- The most important page in the PMBOK® Guide
- Various memory joggers and easy to memorize formulas
- What you need to know to master earned value questions
- Risk management errors to avoid

In addition to test taking tips, you will also walk away armed with a step-by-step process to help you navigate the complex PMP application process and ensure you are ready and qualified to take the test. If you are serious about advancing your career and are ready to earn on average 16% more than your peers, register for this webinar today.
About the Presenter:
Christine Spira is a trainer and consultant for Corporate Education Group (CEG) with extensive experience in project management, change management, leadership and people management, process and product development and meeting facilitation. She has worked with organizations of all sizes from start-ups to large structured environments and in industries including pharmaceutical, consumer products and financial services. Christine specializes in assessing organizational readiness, defining overall change and project organizational structures, developing project and business processes, coaching and facilitating the work of project teams, developing and delivering project management training and integrating systems and tools that enable the organization to reach its goals.

Click here to Register.

Successful Negotiations: Mastering the Art of Persuasion
Date/Time: 7/12 1:00 pm to 2:00 pm EST
Course ID: MDW1274-16 / Duration: 1 Hour / Credits: 1 PDU

Whether knowingly or not, people negotiate everyday when they haggle over price, decide which movie to see, discuss the conditions of employment, or settle terms and conditions of a contract. The ability to successfully negotiate is a key skill for anyone's personal and professional development and can be the difference between continued advancement and career stagnation.

This webinar is designed for professionals at all levels and in all functional areas, and will help you acquire the necessary concepts, skills, and techniques to prepare for and conduct successful negotiations of all types. Learning objectives include:

- A definition of successful negotiations
- To view a negotiation as a collaborative process
- How to convert adversarial and hostile behaviors into collaborative and problem solving behaviors.
- Methods for handling power tactics

About the presenter:
Stuart Simon, LICSW, is a trainer and consultant for Corporate Education Group. Stuart has over 30 years experience as a consultant, trainer, and coach, and for the past 25 years, he has been a senior partner, consultant and trainer for Management Support Services, Inc. His areas of focus include negotiation skills, communication skills, change management, stress management, and conflict resolution. Stuart has provided training, consultation and coaching to professionals across the globe in the United States, Canada, Europe, the Middle East, and Africa.

Click here to Register More Information

August 2016
Iterative Projects: Practical Tips and Best Practices for BA's
Date/Time: 8/3 1:00 pm to 2:00 pm EST
Course ID: BAW1310-15/ Duration: 1 Hour / Credits: 1 PDU

Complex projects carry significant risk of failure. Recently, iterative (and agile) project execution methodologies have been developed to mitigate project risks and increase the chances that the final solution meets the stakeholder's expectations and the overall business needs.

In this webinar, you will learn how iterative methods differ from tradition waterfall methods and how specific iterative practices are used to reduce the chances for project failure. Upon completion of this webinar, you will understand how to break a project into iterations, how to pick an iteration length, how to manage iteration and project scope, and how to introduce risk mitigation practices.

- Understand the difference between sequential (waterfall) and iterative methods
- Learn how to define iterations, milestones, and releases
- Increase the chances for project success and reduce risk factors
- Contrast iterative and agile methods
- Understand best practices for iterative (and agile) project execution

About the Presenter:
Dr. Martin Schedlbauer, Ph.D., CBAP, OCUP, is a Senior Trainer and Consultant for Corporate Education Group. Martin has been leading and authoring seminars and workshops in business analysis, software engineering, and project management for over twenty years. An accomplished business analysis subject matter expert, Martin is a recognized leader in software development practices, a practicing scrum master, experienced software architect, and also serves as an advisor for several industry conferences; additionally, Martin maintains an active research agenda in agile methods, requirements analysis, and human performance modeling.

Click here to Register.

Project Management for Everyone: A Non-Technical Approach
Date/Time: 8/15 1:00 pm to 2:00 pm EST
Course ID: MDW1254-15 / Duration: 1 Hour / Credits: 1 PDU

A project is a temporary endeavor, with a distinct beginning and end that is undertaken to create a unique product or service. Projects are everywhere, regardless of your industry or profession, and an effective project management process can benefit anyone. If you are looking for non-technical tools and techniques to successfully manage your projects and project teams, this webinar is for you. Learning objectives include:

- Greater confidence in defining, planning and managing projects
- Reduced stress and greater sense of control of your multiple projects and daily work load
- Increased effectiveness and efficiencies by using simple, step-by step processes for project management and communications

Who should attend:
Managers, supervisors, and individual contributors who struggle with balancing the complex demands of project work while maintaining their daily workloads.

About the presenter:
Mark Murphy is a senior trainer with Corporate Education Group (CEG). Mark has over 20 years of training and consulting expertise in the areas of time management, interpersonal/leadership skills, and project management. He has traveled the world extensively and lived for several years in both Europe and South America. His experiences abroad have helped him develop a profound understanding and respect for the importance of cultural diversity.

Click here to Register.

Growth Spurt! Three Ways to Become a Great Manager
Date/Time: 8/24 1:00 pm to 2:00 pm EST
Course ID: MDW1297/ Duration: 1 Hour / Credits: 1 PDU

Some people, upon their arrival at this place called MANAGEMENT, believe they can rest on their laurels. Truth is, there is much more to learn and much more growing that has to take place. The job requires new knowledge, new skills, and new behaviors, and managers need go after learning opportunities whenever and wherever they can find them.

Here are three ways to grow into a really great manager:

-Seed - get feedback from all levels to gain insight into your performance
-Feed - get smarter: Go after your own learning and development
- Weed - get rid of unwanted behaviors

About the Presenter:
Casey Mitchell, Trainer and Consultant for Corporate Education Group, is founder and principal of Waybridge Associates, Inc., a consulting practice devoted to helping people achieve peak performance. Her primary focus is on management learning and development. She works with new managers who want to make a successful transition, and with existing managers who want to move into leadership roles. She has eighteen years experience in the training field and a wealth of management experience, which helps her relate to her clients' needs. Prior to founding Waybridge Associates, Casey was Human Resource Development Manager at Marshalls Department Stores.

Click here to Register. More Information

September 2016
Effective Communication Techniques to Steer and Influence Any Conversation
Date/Time: 9/9 1:00 pm to 2:00 pm EST
Course ID: MDW1285-15 / Duration: 1 Hour / Credits: 1 PDU

Both individual and team success depend upon clear and effective interpersonal communication. Whether face to face or virtual, every interaction with another person influences how you are perceived and provides an opportunity to develop trust and build a positive relationship. Whether presenting one-on-one or in front of an audience of 1,000, conveying information to a project team or delivering a difficult message, communicating effectively is one of the most powerful skills for achieving your objectives.

This webinar will teach you how to focus on your outcome, tune in to your audience, and develop your messages for clarity and impact. Your ability to create an environment for open discussion and ongoing dialogue is crucial for communication success. The communications skills covered can increase your ability to exercise choice and control for every type of conversation, influence without authority, and improve the quality of relationships and productivity.

Learning objectives include:

- A blueprint for designing any important communication
- Six principles to guide your interactions
- Emotional intelligence to manage challenging conversations
- Alignment of the four key components of communication to achieve your outcome

About the presenter:
Crystell Anthony, M.Ed., MBTI®, is a Senior Trainer and Consultant for Corporate Education Group. She is also Principal and Founder of her own consulting company, The Focus Group. Crystell has successfully designed and facilitated training programs in the public and corporate sectors for executive, managerial, and administrative professionals since 1979. Her training programs are known for containing simplified best practices for easy on-the-job applications and have been successfully installed in organizations across the globe.

Click here to Register.

---
On-Demand Webinars