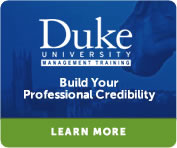 Select one or more from the list below:
«
Back
|
Home
»
Resources
Webinars
CEG's webinars are free informational programs that are available in both live and on-demand formats. During these 1-hour sessions, CEG's subject matter experts will bring you up-to-speed on timely themes in project management, business analysis, management, leadership, and business process management.
Register for one of our upcoming live webinars below or:
Note for participants using mobile devices: At this time, webinar attendance is not accurately recorded by GoToWebinar when logging in from a mobile device. If you need record of your attendance for PDU or CDU reporting, please log in using a computer.
November 2016
Building and Maintaining Agile Teams
Date/Time: 11/4 1:00 pm to 2:00 pm EST
As organizations transition to the agile environment, they must transition to an agile mindset. This requires the definition of new roles, which can cause added confusion. Unfortunately there is no concise definition of how to build an agile team and there tends to be a lot of debate over the traditional roles of the project manager and the business analyst, as well as other players on agile projects. Organizations that maintain a traditional IT way of thinking on roles are likely putting their adoption of agile at risk.


Two questions that those new to agile usually ask are: - what are the roles on an agile team? And how do you organize an agile team? This webinar addresses these questions by examining best practices in how to develop and maintain an agile team.

This webinar will explore:

1. Drawing lines from traditional titles to agile titles
2. Staying focused on the agile manifesto and agile principles
3. Focusing on building a team with skills that align with agile versus focusing on roles
4. Defining components of a successful agile team and some core principles
5. Getting good people and the importance of effective communication
6. Adopting the agile mindset



About the Presenter:
Terrell Smith, MPA, PMP, CBAP, is a Senior Trainer and Consultant for Corporate Education Group. Terrell comes from both business and technical backgrounds, having worked in corporate and government environments. With over 25 years of experience in a wide range of project management and business analysis assignments, he brings concepts to life in a practical easy to apply manner.

Click here to register More Information

Reframing Your Project: A Leadership Primer
Date/Time: 11/16 1:00 pm to 2:00 pm EST
Project managers and sponsors who demonstrate leadership skills are able ensure their project's success within the organization ecosystem. Boleman and Deal's Reframing Organizations, a classic leadership text, is about seeing an organization from four distinct frames of reference: structural, human resources, political, and symbolic. Each frame has a distinct set of concepts and challenges that impact a leader's effectiveness. This webinar is for project managers or sponsors who want to sharpen their leadership skills and learn how to build projects and teams to thrive in their organizations.

Learning objectives:
- Identify the four distinct ways to view experiences in an organization which impacts project leadership
-Examine the appropriate project management or sponsorship tactics to deliver in each context
- Share project case studies

About the Presenter:Bonnie Cooper, PMP, is a trainer and consultant for Corporate Education Group. Bonnie Cooper is a 25-year information technology professional and currently the Program Portfolio Director of the Massachusetts Medical Society's Corporate IT Program. Bonnie has managed complex technology projects across the Publishing, Corporate, and Membership divisions of the Massachusetts Medical Society and its flagship product The New England Journal of Medicine

Click here to Register. More Information

December 2016
How to Elaborate Requirements Through Use Cases and User Stories
Date/Time: 12/8 1:00 pm to 2:00 pm EST
Course ID: BAW1234/ Duration: 1 Hour / Credits: 1 PDU

Use cases and user stories are both excellent techniques for understanding what a user needs from a product. While both have a similar purpose, use cases and user stories are not meant to be used interchangeably. That is why it's important for a business analyst to understand the difference.

The older of the two techniques is the use case, which captures usage scenarios. In other words, a use case documents how an individual uses a product to accomplish something of value. This technique works well for projects where functional requirements and usage scenarios must be – and can be – specified upfront. However, what if you can't know the requirements upfront?

In a user story, the user and what they need the product to accomplish is also specified, but in contrast to use cases, at a much higher level.

Recognizing which technique is best suited to your situation is the key.

In this webinar you will learn to:

-Determine when to apply use cases and user stories to define stakeholder requirements.

-Elaborate use cases through scenarios.

-Augment use cases and user stories with diagrams and visuals for better communication


About the Presenter:
Dr. Martin Schedlbauer, Ph.D., CBAP, OCUP, is a Senior Trainer and Consultant for Corporate Education Group. Martin has been leading and authoring seminars and workshops in business analysis, software engineering, and project management for over twenty years. An accomplished business analysis subject matter expert, Martin is a recognized leader in software development practices, a practicing scrum master, experienced software architect, and also serves as an advisor for several industry conferences; additionally, Martin maintains an active research agenda in agile methods, requirements analysis, and human performance modeling..

Click here to Register. More Information

10 Things I Wish I Knew When I Became a Manager
Date/Time: 12/14 1:00 pm to 2:00 pm EST
Course ID: MDW1298a/ Duration: 1 Hour / Credits: 1 PDU

What makes you great as an individual contributor doesn't always translate to being a great manager or team leader. There is a vast difference between getting the work done on your own and getting it done through other people. A management role calls for new ways of thinking and a new set of skills. While some managers do receive initial training, others are given little or no support, and despite the best of intentions, mistakes are made.

But what if you had your own group of advisors who could help you avoid some of the pitfalls of managing people? In this webinar you will learn 10 valuable pieces of advice from managers who have already gone through their own "trial by fire." These are the 10 things they wished they knew when they first became a manager and what they want you to know now. Consider this webinar your own personal advisory board!


About the Presenter:
Casey Mitchell, Instructor and Consultant for Corporate Education Group, is founder and principal of Waybridge Associates, Inc., a consulting practice devoted to helping people achieve peak performance. Her primary focus is on management learning and development. She works with new managers who want to make a successful transition, and with existing managers who want to move into leadership roles. She has eighteen years experience in the training field and a wealth of management experience, which helps her relate to her clients' needs. Prior to founding Waybridge Associates, Casey was Human Resource Development Manager at Marshalls Department Stores.

Click here to Register
More Information

---
On-Demand Webinars