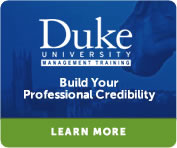 Select one or more from the list below:
«
Back
|
Home
»
Resources
Webinars
CEG's webinars are free informational programs that are available in both live and on-demand formats. During these 1-hour sessions, CEG's subject matter experts will bring you up-to-speed on timely themes in project management, business analysis, management, leadership, and business process management.
Register for one of our upcoming live webinars below or:
Note for participants using mobile devices: At this time, webinar attendance is not accurately recorded by GoToWebinar when logging in from a mobile device. If you need record of your attendance for PDU or CDU reporting, please log in using a computer.
August 2016
Growth Spurt! Three Ways to Become a Great Manager
Date/Time: 8/24 1:00 pm to 2:00 pm EST
Course ID: MDW1297/ Duration: 1 Hour / Credits: 1 PDU

Some people, upon their arrival at this place called MANAGEMENT, believe they can rest on their laurels. Truth is, there is much more to learn and much more growing that has to take place. The job requires new knowledge, new skills, and new behaviors, and managers need go after learning opportunities whenever and wherever they can find them.

Here are three ways to grow into a really great manager:

-Seed - get feedback from all levels to gain insight into your performance
-Feed - get smarter: Go after your own learning and development
- Weed - get rid of unwanted behaviors

About the Presenter:
Casey Mitchell, Trainer and Consultant for Corporate Education Group, is founder and principal of Waybridge Associates, Inc., a consulting practice devoted to helping people achieve peak performance. Her primary focus is on management learning and development. She works with new managers who want to make a successful transition, and with existing managers who want to move into leadership roles. She has eighteen years experience in the training field and a wealth of management experience, which helps her relate to her clients' needs. Prior to founding Waybridge Associates, Casey was Human Resource Development Manager at Marshalls Department Stores.

Click here to Register. More Information

September 2016
Effective Communication Techniques to Steer and Influence Any Conversation
Date/Time: 9/9 1:00 pm to 2:00 pm EST
Course ID: MDW1285-15 / Duration: 1 Hour / Credits: 1 PDU

Both individual and team success depend upon clear and effective interpersonal communication. Whether face to face or virtual, every interaction with another person influences how you are perceived and provides an opportunity to develop trust and build a positive relationship. Whether presenting one-on-one or in front of an audience of 1,000, conveying information to a project team or delivering a difficult message, communicating effectively is one of the most powerful skills for achieving your objectives.

This webinar will teach you how to focus on your outcome, tune in to your audience, and develop your messages for clarity and impact. Your ability to create an environment for open discussion and ongoing dialogue is crucial for communication success. The communications skills covered can increase your ability to exercise choice and control for every type of conversation, influence without authority, and improve the quality of relationships and productivity.

Learning objectives include:

- A blueprint for designing any important communication
- Six principles to guide your interactions
- Emotional intelligence to manage challenging conversations
- Alignment of the four key components of communication to achieve your outcome

About the presenter:
Crystell Anthony, M.Ed., MBTI®, is a Senior Trainer and Consultant for Corporate Education Group. She is also Principal and Founder of her own consulting company, The Focus Group. Crystell has successfully designed and facilitated training programs in the public and corporate sectors for executive, managerial, and administrative professionals since 1979. Her training programs are known for containing simplified best practices for easy on-the-job applications and have been successfully installed in organizations across the globe.

Click here to Register.

Establishing a Process Culture in Your Organization: Exploring the Challenges and Benefits
Date/Time: 9/15 1:00 pm to 2:00 pm EST
A successful business process management (BPM) implementation goes beyond using the right methods and putting the right systems in place. In fact, an important success factor for BPM is establishing the right organizational culture, that is, a culture that supports the achievement and maintenance of efficient and effective business processes. This webinar will cover the nature of organizational cultures, the problems with establishing a new culture, and the benefits associated with the successful establishment of a business process culture. Paul Harmon, author of Business Process Change, Executive Editor of www.bptrends.com and Chief Methodologist of www.bptrends.com, will review some examples of efforts to establish a process culture and describe some of the key challenges organizations face in undertaking such a transition.

Topics Covered:
1. What is an Organizational Culture
2. What does it take to Establish an Organizational Culture
3. What are the characteristics of a Business Process Culture
4. What problems you will face establishing a Business Process Culture
5. What are the benefits of creating a successful Business Process Culture

About the presenter: . Paul Harmon is a co-founder and executive editor at Business Process Trends, an internationally popular website that provides a variety of free articles, columns, surveys, and book reviews each month on trends, directions and best practices in business process management. He is also the chief methodologist, and a principal consultant of BPTrends Associates (a professional services company providing executive education, training, and consulting services for organizations that are interested in understanding and implementing business process management.
Paul is the author of Business Process Change: A Guide for Business Managers and BPM and Six Sigma Professionals the best-selling introduction on BPM.

Click here to Register. More Information

Leveraging Agile Factors, Tools, Techniques for Project Success
Date/Time: 9/19 1:00 pm to 2:00 pm EST
Are your projects consistently late and over budget? Are your stakeholders and/or customers disengaged and unsatisfied with the final result? Are your efforts in process/tool development not yielding the project outcomes you are expecting? Stop spinning your wheels amidst constantly changing client requirements and stop repeating errors from project to project by integrating Agile methodologies into your project management process.

This webinar will help participants identify key Agile factors, tools, and techniques to promote project success! You will learn:
* Factors that contribute to project success, challenges and failure
* Agile values and principles
* Best-practiced Agile tools and techniques, including: time-box, iteration, backlog, daily stand-up meetings, task board, and retrospectives

About the presenter: Michael Delis, senior trainer and consultant with Corporate Education Group, has more than 20 years of experience as a project management consultant, agile practitioner and portfolio manager. Michael is a dynamic individual possessing strong leadership and communication skills with the ability to shape and drive projects throughout their entire lifecycle. He is passionate about consulting and training, and consciously seeks to identify opportunities to help improve individual, team and organizational performance and to help clients achieve strategic objectives and developmental maturity.

Click here to Register. More Information

October 2016
Energize Leadership
Date/Time: 10/20 1:00 pm to 2:00 pm EST
Learn secrets of motivation being unlocked by researchers. Bob Faw has turned these scientific insights into tried and true tools. He's taught these simple tools to many thousands of people around the world.
Energize others. Leaders, use Energize to motivate your teams. Jam-pack your communication with these tools to calm fears, energize passion, and convince people. Even influence those you have little power over using these neuroscience nuggets. Become a master of motivation. Ignite passion for goals, involve people in meaningful ways, and inspire the action you need.
Learning objectives:
- Learning to motivate three areas of the brain critical to long-term performance through calming, convincing and energizing
- How to rebalance one's own negativity biases to be more realistic and optimistic
- How to positively prime oneself and others for more positive attitudes

About the presenter:
Bob Faw, trainer and consultant with Corporate Education Group (CEG), has more than 26 years of professional facilitation experience. He guides the growth and development of organizations and individuals with results-driven facilitation. His programs increase team synergy, interpersonal skills and enhance connections and mutual trust. Bob is an author, keynote speaker and business school professor. His book "Energize: Ignite Passion & Performance with User Friendly Brain Tools" is an Amazon e-book best seller.

Click here to Register. More Information

November 2016
Reframing Your Project: A Leadership Primer
Date/Time: 11/16 1:00 pm to 2:00 pm EST
Project managers and sponsors who demonstrate leadership skills are able ensure their project's success within the organization ecosystem. Boleman and Deal's Reframing Organizations, a classic leadership text, is about seeing an organization from four distinct frames of reference: structural, human resources, political, and symbolic. Each frame has a distinct set of concepts and challenges that impact a leader's effectiveness. This webinar is for project managers or sponsors who want to sharpen their leadership skills and learn how to build projects and teams to thrive in their organizations.

Learning objectives:
- Identify the four distinct ways to view experiences in an organization which impacts project leadership
-Examine the appropriate project management or sponsorship tactics to deliver in each context
- Share project case studies

About the Presenter:Bonnie Cooper, PMP, is a trainer and consultant for Corporate Education Group. Bonnie Cooper is a 25-year information technology professional and currently the Program Portfolio Director of the Massachusetts Medical Society's Corporate IT Program. Bonnie has managed complex technology projects across the Publishing, Corporate, and Membership divisions of the Massachusetts Medical Society and its flagship product The New England Journal of Medicine

Click here to Register. More Information

---
On-Demand Webinars