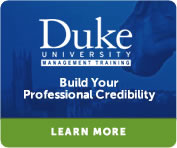 Select one or more from the list below:
«
Back
|
Home
»
Resources
Webinars
CEG's webinars are free informational programs that are available in both live and on-demand formats. During these 1-hour sessions, CEG's subject matter experts will bring you up-to-speed on timely themes in project management, business analysis, management, leadership, and business process management.
Learn more about one of our upcoming live webinars below or:
Note for participants using mobile devices: At this time, webinar attendance is not accurately recorded by GoToWebinar when logging in from a mobile device. If you need record of your attendance for PDU or CDU reporting, please log in using a computer.
January 2017
Project Management | January 25
January 25th / 1:00 p.m. to 2:00 p.m. EST
Course ID: MDW1306 / Duration: 1 Hour / Credits: 1 PDU
Challenging conversations can be difficult to undertake. Most of us would rather avoid them altogether. Even when we do attempt them, we are often disappointed with the results. This webinar will help you develop the skills and techniques needed to master difficult conversations. Learn More ...
February 2017
Business Analysis | February 17
February 17th / 1:00 p.m. to 2:00 p.m. EST
Course ID: BAW1323 / Duration: 1 Hour / Credits: 1 PDU
Requirements verification is critical to maximizing successful outcomes and aids the business analyst in determining when a design is complete. This webinar will explore the four fundamental methods for requirements verification: Inspection, Demonstration, Testing and Analysis. Learn More ...
---
Project Management | February 22
February 22nd / 1:00 p.m. to 2:00 p.m. EST
Course ID: MDW1307/ Duration: 1 Hour / Credits: 1 PDU
Stress occurs when pressure exceeds one's ability to cope. While some stress may actually be good for you by keeping you alert and focused, too much stress can take a toll on your emotional and physical health, not to mention its impact on your work performance. Learn More ...
March 2017
Management & Leadership | March 15
March 16th / 1:00 p.m. to 2:00 p.m. EST
Everyone can navigate the data collection and analysis culture with a few simple tips and techniques from this webinar. Learn More ...
---