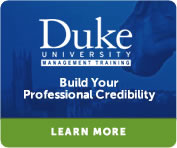 Select one or more from the list below:
«
Back
|
Home
»
Program Areas
»
Business Process Management
Business Process Management Programs
If your company is like most, you're constantly seeking innovative ways to cut costs and respond quickly to changing business conditions. The reality is, this is not an easy task, and these constant business pressures demand accelerated optimization of your key processes that drive business value. How can your organization's speed-to-value be improved? Process improvement will get you there, and applying the principles from Corporate Education Group's training programs in Business Process Management (BPM) will get you there faster, with bigger returns.