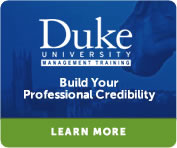 Select one or more from the list below:
«
Back
|
Home
»
Delivery Method
Virtual Instructor-led
Virtual instructor-led courses provide an excellent delivery option for companies and individuals who seek high-level, interactive professional development, but need to minimize travel costs and loss of productivity. Participants experience the same content and instructor interaction as in the traditional classroom right from their own desktops.
View schedule of upcoming Virtual Classes.
Benefits of Virtual Instructor-led Training
Time and cost savings — no travel required, therefore less disruption to workflow—and your budget
Consistency — align resources and train a globally-dispersed group standardized content all at the same time
Convenience — complete courses from the office, home, or wherever the Internet is accessible, during the day or evening
Efficiency — 3-hour sessions mean high-priority projects aren't put on hold
Intuitive — simple, seamless design allows for active participation
Interactive — crystal-clear voice over the Internet allows participants to ask questions and get feedback instantaneously, use breakout rooms and whiteboards to engage in collaborative teamwork, participate in quizzes and polls and take advantage of application and file sharing to work through exercises and assignments
Flexible — recorded learning sessions make it easy to go back and listen to concepts when needed
View Systems Requirements