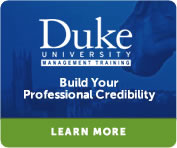 Select one or more from the list below:
«
Back
|
Home
»
Delivery Method
Self-Paced Online Training
Corporate Education Group's leading self-paced, on-demand training programs are designed for professionals who want the flexibility to train at their own pace, at any location and at any time.
Training online is an ideal solution if you can't afford time away from the office or the expense of a classroom program. Access to discussion boards and instructor-led chat provides the interactive peer and guided support found in the classroom.
Features include:
Virtual instructors to guide you and break down complex concepts
Interactive case studies and exercises that promote learning by doing
Knowledge checks, graded quizzes, and a final exam to ensure progress is continuously measured
Tools, templates and job aids that can be directly applied to the workplace
CEG offers the following self-paced, online training programs: