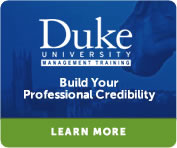 Select one or more from the list below:
«
Back
|
Home
»
Courses
Managing a Business Process Project
This course is designed to introduce business process analysts and business managers to the management of business processes. We do not seek to teach a new approach to project management, but rely on the basic concepts taught in Project Management Institute® (PMI®) classes and defined in the PMI PMBOK Guide®. We provide participants with specific information, templates and worksheets that describe the special features of business process projects and teach participants to apply PMI concepts to business process problems. In addition to stressing the traditional concerns of project management, including planning, scheduling and budgeting, we stress change management concerns and constant communication with employees, peers and senior management to help sell process change. We also put a particular emphasis on steps involved in developing a business case for a process change project.
Prerequisites
Business Process Management Professional
This course is currently not scheduled. To be notified of the next available date, provide us with your information. Or, if you have a group to train, contact us to learn more about bringing this course onsite to your location:
Call: 1.800.288.7246 (US ONLY) or +1.978.649.8200
eMail: onsitetraining@corpedgroup.com
Form: Corporate Onsite Request Form