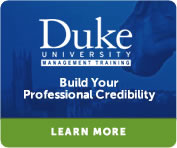 Select one or more from the list below:
«
Back
|
Home
»
Courses
Effective Project Leadership
Project managers must be able to assess situations quickly and accurately to maximize project resources and minimize project threats. This course will present the competencies needed to apply project leadership to create a positive project environment. Do you have the tools to provide project leadership? This course will provide you with the needed information to answer that question. Each participant will complete a project leadership assessment tool, learn the various methods of leadership and how the methods interact to create the project dynamic, and learn how to lead project resources to project success as defined by the project sponsor.
This course is currently not scheduled. To be notified of the next available date, provide us with your information. Or, if you have a group to train, contact us to learn more about bringing this course onsite to your location:
Call: 1.800.288.7246 (US ONLY) or +1.978.649.8200
eMail: onsitetraining@corpedgroup.com
Form: Corporate Onsite Request Form