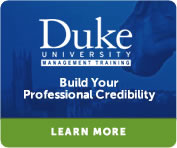 Select one or more from the list below:
«
Back
|
Home
»
Courses
Project Management for Everyone (A non-technical approach)
Increased productivity, reduced stress, greater confidence; these are some of the benefits of gaining control of your projects and your project team. This two day course provides practical skills which enable you to better manage all aspects of your projects and increase your team's performance by utilizing effective communication skills.
Participants for the Project Management for Everyone class are asked to have a current work project in mind to work on during the class, so that they may experience how the Project Management process applies to a real project. If a work project is not possible, then a personal project is fine.
Participants will not be asked to share any details about the project and there will not be any presentations on the project. Participants are not required to bring anything for the project, however if attendees have specific files that they are working on they may bring them to class, but it is not required.
For scheduling information beyond the above dates, call 1.800.288.7246 (US Only) or +1.978.649.8200.
This course is also available in a Virtual Instructor-led format. Click here for more information.
Please note that prices are subject to change without notice.