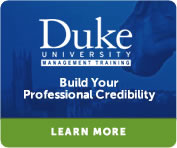 Select one or more from the list below:
«
Back
|
Home
»
Courses
Seven Steps to Improved Work Flows
The "Seven Steps to Improved Workflows" is a comprehensive introduction to those people starting to practice Business Process Improvement. Every business is a collection of processes. The average process contains over 80% "Non-Value Added Activity" (NVA). Identifying and eliminating NVA dramatically cuts cycle time and costs. Efficient workflows increase profitability, competitiveness and customer satisfaction. Accordingly, Business Process Improvement is one of the most important activities for successful organizations. This three day course is highly interactive and content packed. The workshop will equip participants with the tools and techniques that they will need to measurably improve any business process in both blue and white collar environments. It is not uncommon for individuals applying these methods for the first time to reduce the number of steps in existing processes by 50% with corresponding reductions in cycle time. At the conclusion of the workshop, participants will be fully capable to function as an internal Business Process Improvement consultant.
This course is currently not scheduled. To be notified of the next available date, provide us with your information. Or, if you have a group to train, contact us to learn more about bringing this course onsite to your location:
Call: 1.800.288.7246 (US ONLY) or +1.978.649.8200
eMail: onsitetraining@corpedgroup.com
Form: Corporate Onsite Request Form