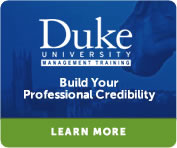 Select one or more from the list below:
«
Back
|
Home
»
Courses
PRINCE2® Foundation
Project failure is a common occurrence. Missed deadlines, overrun budgets, and poor quality outputs plague today's business units every day. Worse yet, most of the business benefits these projects were undertaken to achieve are never realized. The reasons for these failures are numerous but with a common thread — the projects lack a structured approach to project management. PRINCE2® offers a structured approach for effective project management and successful project outcomes. It offers regular reviews of progress against the plan and business case, flexible decision points, automatic control of deviations from the plan, and management stages for more accurate planning.
This is the first of two certification courses on the PRINCE2 project management methodology. Its aim is to provide students with a comprehensive understanding of PRINCE2 theory and prepare them for the Foundation certification exam.
Course requirements
We cover the full PRINCE2 Foundation syllabi as defined by APMG to prepare students to take the Foundation exam. To receive the greatest benefit from the course and be properly prepared for the exam, significant pre-course and evening work will be required of each student. This course may be taken alone or in combination with the 2-day Practitioner course.
Certification requirements
The PRINCE2 Foundation Certification Exam is administered at the end of the third day of the course. It is a 60 minute 'closed book' exam with 75 multiple-choice questions designed to test the student's knowledge of the PRINCE2 Methodology. If you have special needs and feel you are unable to sit for a 60 minute exam, please contact us upon receipt of your confirmation e-mail to discuss options to accommodate your needs. Also, should you require special class setups due to physical inabilities, such as vision loss or hearing loss, please contact us to discuss how we can meet your special needs. Students must achieve a score of 35 out of 70 (50% – 5 questions to be trial and not counted) in order to pass the exam. Students who do not achieve the minimum score may re-take the exam; however, please note that students who retake the exam will be charged an additional exam fee of $295.00, and students must schedule exam re-takes in advance at a time and location that is mutually agreed upon with CEG.
Prerequisites
There is extensive pre-work for the class which takes 2 weeks to complete at approximately 2 hours per day. The pre-work must be completed before the start of this class. Registration for this class will be closed 3 weeks before the start date.
This course is currently not scheduled. To be notified of the next available date, provide us with your information. Or, if you have a group to train, contact us to learn more about bringing this course onsite to your location:
Call: 1.800.288.7246 (US ONLY) or +1.978.649.8200
eMail: onsitetraining@corpedgroup.com
Form: Corporate Onsite Request Form
Class times 8:30 AM - 5:30 PM each day.