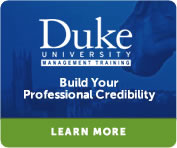 Select one or more from the list below:
«
Back
|
Home
»
Courses
How To Achieve Results Through Influencing
Effective influence doesn't just happen! How do you get people to buy into your ideas and your needs? Being able to accurately read situations, individuals and groups, and applying the appropriate type of influence behavior are the keys to becoming successful at influencing. Influence is the ability to have others take a desired action while building and maintaining the relationship. Participants will learn influence strategy and behaviors and how to plan and prepare for them.
This course is currently not scheduled. To be notified of the next available date, provide us with your information. Or, if you have a group to train, contact us to learn more about bringing this course onsite to your location:
Call: 1.800.288.7246 (US ONLY) or +1.978.649.8200
eMail: onsitetraining@corpedgroup.com
Form: Corporate Onsite Request Form