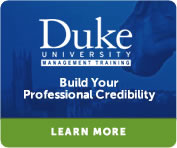 Select one or more from the list below:
«
Back
|
Home
»
Courses
Strategic Alignment of the Project Portfolio
Many organizations do not understand or focus on how their projects support the enterprise strategy. This can impede both progress and efficiency in achieving the organization's goals. This course surveys important views of enterprise strategy and provides the tools and understanding necessary to keep projects on the correct organizational track. Projects that strategically align to organizational goals can significantly impact the life cycle return on investment and the ability to invest in projects. Lectures, discussions, and exercises will familiarize participants with prioritizing projects and how best practices in strategic alignment can help ensure a project's contribution to enterprise success.
Prerequisites
To maximize and accelerate the benefit derived from attending the two-day session, participants will be applying the tools and techniques learned in the course to their actual job responsibilities. Participants will be asked to use real project data in exercises that will help them view the portfolio of projects within their organization.
This course is part of the Project Management Advanced Certificate Program, a program geared toward project managers looking to obtain the skills that are expected of them in order to advance to higher-level project management positions.
This course is currently not scheduled. To be notified of the next available date, provide us with your information. Or, if you have a group to train, contact us to learn more about bringing this course onsite to your location:
Call: 1.800.288.7246 (US ONLY) or +1.978.649.8200
eMail: onsitetraining@corpedgroup.com
Form: Corporate Onsite Request Form