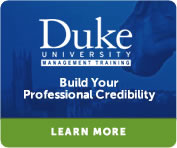 Select one or more from the list below:
«
Back
|
Home
»
Courses
Applying Agile Project Management
Having a basic understanding of the terminology, events, and methodology of agile project management is becoming more important. More projects are being managed using an agile methodology, especially when the final outcome tends to be innovative, complex, or has a level of uncertainty. Traditional project management is not always the most effective approach when flexibility and a nimble process are required to successfully deliver project outcomes in a volatile or rapidly changing environment. In this course participants will be introduced to essential tools and techniques practiced in agile.
This course is currently not scheduled. To be notified of the next available date, provide us with your information. Or, if you have a group to train, contact us to learn more about bringing this course onsite to your location:
Call: 1.800.288.7246 (US ONLY) or +1.978.649.8200
eMail: onsitetraining@corpedgroup.com
Form: Corporate Onsite Request Form