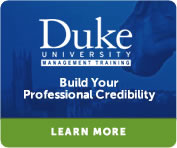 Select one or more from the list below:
«
Back
|
Home
»
Courses
PMP® Prep Fast Track (Virtual)
day(s)

Duration

10 4-hr sessions (40 hrs.)

Duration

40 PDU/Credits/Units

MDV169d

Course Code
Packed with exercises, practice exams, and study aids, this course is designed specifically to help participants prepare to pass the PMP® Exam. This course is unique in the range of project management resources and study aids that are provided for use in class, in the workplace, and in preparation for the PMP® Exam, including:
A comprehensive PMP® Prep Fast Track - Participant Guide

Concepts, Standards, and Techniques
Exam Taking Tips
Case Study Exercises
Templates

A Guide to the Project Management Body of Knowledge (PMBOK® Guide) (hard copy)
PMI® PMP® Handbook (soft copy)
PMI® PMP® Examination Content Outline (soft copy)
10 Knowledge Area Memory Maps
Quick Reference Card (Formulas, Acronyms)
90-day unlimited online access to PMP® Practice Exams (1300+ questions)
As each of the ten project management Knowledge Areas in the PMBOK® Guide are presented, participants learn professional standards (processes, inputs, tools and techniques, outputs), as well as the practical benefits of using those standards to keep cost, schedule, scope, and other critical project factors under control throughout the project life cycle.
The course is taught by seasoned project management professionals, while providing opportunities for participants to work with their peers in teams to apply project management concepts and techniques to a case study.
Prerequisites
For both target audiences, at least two (2) years of experience managing projects, including experience performing ALL the following activities:
Defining project scope
Analyzing stakeholders
Developing a project schedule
Coordinating project communications
Leading a project team
Managing a project budget
Monitoring the quality of project deliverables
Assessing project risks
Reporting on project performance
For an updated schedule for this course, please call us at 1.800.288.7246.