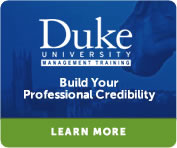 Select one or more from the list below:
«
Back
|
Home
»
Courses
Certified Agile Leadership and Scaling Workshop
day(s)

Duration

MDP876

Course Code
Today's workplace is a fast-paced "race" on a complex and uncertain global field. Traditional leadership thinking and practices are failing to meet today's challenges. Leader's must more effectively engage employees, foster creativity, speed delivery, and mitigate risk to outpace the competition. Innovation is the only competitive barrier left.
This Certified Agile Leadership Workshop is an interactive leadership-focused workshop building skills and competencies to effectively guide and grow agile leaders, coaches, and their organizations to perform more effectively in this fast-paced, complex, and uncertain environment.
Leaders substantially influence an organization's agility and effectiveness. This workshop focuses on the leaders' own awareness and capacity to effectively guide and grow their organization's capacity. It is the first step — the AHA! — in the leader's journey toward improved performance and outcomes.
Participants walk through a comprehensive view of Agile Leadership — first from the leader's personal perspective in how agility impacts their thinking and behavior, then from an organizational perspective in how they can effectively align, guide, and scale their organization's agility.
The Agile Leadership Compass provides guidance for participants to explore the leadership dimensions during the workshop and as an aid in their practice following the workshop.
For scheduling information beyond the above dates, call 1.800.288.7246 (US Only) or +1.978.649.8200.
Please note that prices are subject to change without notice.