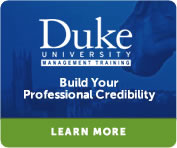 Select one or more from the list below:
«
Back
|
Home
»
Courses
Advanced Use Case Modeling (Virtual)
day(s)

Duration

4 3-hr sessions (12 hrs.)

Duration

BAV318

Course Code
A use case is a description of how a system interacts with one or more external entities called actors. Use case diagrams show interactions between actors and use cases, and through iterative refinement, these diagrams help stakeholders to review and agree upon the scope of a system. When it comes to use case analysis, the use case diagram is only the "the tip of the iceberg" from the business analyst's (BA's) point of view. In fact, the vast majority of the BA's time is spent not on use case diagrams, but on analyzing the scenarios and other details that are found within the use cases. A complete use case model contains accurate and well-presented use case diagrams, text specifications of the use case details, and may be supported by other types of diagrams like activity diagrams, sequence diagrams and class diagrams. This course builds upon the associated tasks and techniques introduced in its prerequisites, BA311: Core Competencies for the Business Analyst and BA312: Model and Document Your Project Requirements, by addressing why, how, when, and by whom use cases are used during the project life cycle.
Throughout the course practical tasks and techniques are presented to equip the BA with the skills and knowledge required to develop an initial use case diagram, determine conceptual business objects, develop detailed use case descriptions with alternate and exception flows, model extend and include relationships, add supplemental information including priorities, non-behavioral requirements, and business rules, and organize the wealth of requirements-related information captured by the complete set of use cases. Two case studies are integrated into the course to allow participants to view demonstrations of work products and techniques and then apply learned skills within a consistent context. Much of the class time is devoted to exercises in which participants can practice the skills being taught. To support learning back at the office, the Participant Guide includes dozens of job aids that are referenced throughout the course and available to the participant after training; these include work product templates and samples, as well as checklists for processes and best practices.
Prerequisites
BA311: Core Competencies for the Business Analyst and BA312: Model and Document Your Project Requirements (or their equivalents) or evidence of equivalent training/experience
This course is currently not scheduled. To be notified of the next available date, provide us with your information. Or, if you have a group to train, contact us to learn more about bringing this course onsite to your location:
Call: 1.800.288.7246 (US ONLY) or +1.978.649.8200
eMail: onsitetraining@corpedgroup.com
Form: Corporate Onsite Request Form