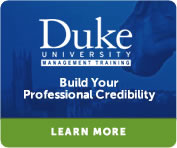 Select one or more from the list below:
«
Back
|
Home
»
Courses
Core Competencies for the Business Analyst
day(s)

Duration

2 Days

Duration

12 CDU/1.4 CEU/12 PDU/Credits/Units

BAV311

Course Code
BAV311: Core Competencies for the Business Analyst is a well-rounded introduction to the role of the business analyst. The virtual course is intended to serve several audiences and meet a variety of needs. The material in the course is directed at both the novice looking to enter the field and the self-taught veteran looking to fill gaps in his or her skills or knowledge.
The virtual course is aligned with A Guide to the Business Analysis Body of Knowledge® (BABOK® Guide) and provides a high-level overview of all the BABOK® Guide knowledge areas.
The virtual course is part of a curriculum offered by the Corporate Education Group (CEG). BAV311 is the first of four courses that form the foundation of the curriculum. CEG offers a certificate upon successful completion of these four courses. Additional electives are offered for the business analyst who is seeking advanced training.
In keeping with the philosophy of CEG, experienced business analysts teach this course and much of the class time is devoted to exercises in which participants can practice the skills being taught. Job aids introduced in the course can be used by participants when they return to the workplace to help them apply their new skills in the performance of job tasks.
Our virtual platform includes many interactive features to help you learn the content and apply your new skills immediately back on the job:
Group and individual learning activities utilizing breakout rooms and whiteboards
Discussions and chat
Quizzes and polling
Facilitator and student video via webcam
Sharing of files in real time
Tools, templates, and job aids to use back on the job
This course is currently not scheduled. To be notified of the next available date, provide us with your information. Or, if you have a group to train, contact us to learn more about bringing this course onsite to your location:
Call: 1.800.288.7246 (US ONLY) or +1.978.649.8200
eMail: onsitetraining@corpedgroup.com
Form: Corporate Onsite Request Form