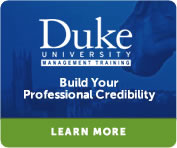 Select one or more from the list below:
«
Back
|
Home
»
Courses
Leading SAFe 4.0
day(s)

Duration

MDP3002

Course Code
This two-day course teaches the Lean-Agile principles and practices of the Scaled Agile Framework® (SAFe®). You will learn how to execute and release value through Agile release trains, how to build an Agile portfolio, and how to lead a Lean-Agile transformation at enterprise scale. You will gain an understanding of the Lean-Agile mindset and how to apply the principles and practices of SAFe to support Agile teams, programs, program portfolio management, and to coordinate large value streams.
Prerequisites
All are welcome to attend this course, regardless of experience. However, the following prerequisites are highly recommended for those who intend to take the SAFe® Agilist (SA) certification exam.
5+ years' experience in software development, testing, business analysis, or product or project management
Experience in Scrum
This course is currently not scheduled. To be notified of the next available date, provide us with your information. Or, if you have a group to train, contact us to learn more about bringing this course onsite to your location:
Call: 1.800.288.7246 (US ONLY) or +1.978.649.8200
eMail: onsitetraining@corpedgroup.com
Form: Corporate Onsite Request Form