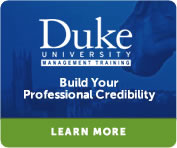 Select one or more from the list below:
«
Back
|
Home
»
Courses
Scrum Product Owner® Workshop
day(s)

Duration

MDI868

Course Code
Product ownership is the most important role in Scrum, as product owners turn efficient teams into effective teams by setting the proper direction. This training is focused on leadership skills required to effectively guide agile products and applications, including visualizing and balancing stakeholder needs, effective product portfolio and backlog strategies, delivering incremental value, and more.
This course builds on the Scrum foundations learned in Scrum Team Principles and Practices. This one-day workshop is focused on the Scrum Product Owner role in being a single voice for stakeholders and identifying and delivering incremental value to them. Participants learn about and run through minimal viable products (MVPs) as a classroom experience in both learning and applying their trade. The workshop is focused in four MVP-style segments in introducing the role, delivering features, addressing uncertainty and feedback, and incorporating technical work in their products.
Prerequisites
Participants must have completed Scrum Team Principles and Practices Workshop.
This course is currently not scheduled. To be notified of the next available date, provide us with your information. Or, if you have a group to train, contact us to learn more about bringing this course onsite to your location:
Call: 1.800.288.7246 (US ONLY) or +1.978.649.8200
eMail: onsitetraining@corpedgroup.com
Form: Corporate Onsite Request Form