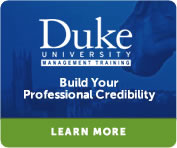 Select one or more from the list below:
«
Back
|
Home
»
Courses
ScrumMaster® Workshop
day(s)

Duration

MDI873

Course Code
This training is focused on team leadership skills and competencies required to effectively guide agile teams, including facilitation, agile leadership, coaching and mentoring, organizational change, and more.
This course builds on the Scrum foundations learned in Scrum Team Principles and Practices. This one-day workshop is focused on the ScrumMaster role in how to effectively guide, facilitate, and grow Scrum teams, and identifying bottlenecks and impediments limiting them. Participants re-explore all of the Scrum ceremonies and artifacts from a leadership perspective to fully understand the Scrum framework. Participants interact with others to share experiences and practice teaching others what they are learning.
Prerequisites
Participants must have completed Scrum Team Principles and Practices Workshop.
This course is currently not scheduled. To be notified of the next available date, provide us with your information. Or, if you have a group to train, contact us to learn more about bringing this course onsite to your location:
Call: 1.800.288.7246 (US ONLY) or +1.978.649.8200
eMail: onsitetraining@corpedgroup.com
Form: Corporate Onsite Request Form