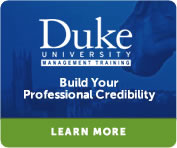 Select one or more from the list below:
«
Back
|
Home
»
Courses
Agile PM Applied in Non-IT Projects
This comprehensive two-day course guides participants in the application of agile project management in innovative, complex, and high-uncertainty non-IT projects. Agile values and comparisons to traditional project management practices are defined as are key factors influencing the successful adoption of agile project management. Participants will get hands-on experience in applying proven agile techniques and practices with a focus on scrum.
This course is currently not scheduled. To be notified of the next available date, provide us with your information. Or, if you have a group to train, contact us to learn more about bringing this course onsite to your location:
Call: 1.800.288.7246 (US ONLY) or +1.978.649.8200
eMail: onsitetraining@corpedgroup.com
Form: Corporate Onsite Request Form