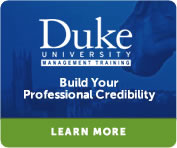 Select one or more from the list below:
«
Back
|
Home
»
Courses
Scrum Team Kickoff Workshop
day(s)

Duration

MDI869

Course Code
The Scrum Team Kickoff Workshop is a hands-on, interactive workshop designed for one or more teams to begin, or re-orient, their journey with Scrum. It is scalable from a single team to over 10 teams and allows for each to learn and experience Scrum by doing Scrum in a safe, collaborative, and fun setting. The workshop itself leverages Scrum to organize and focus learning, and teams work through an entire Scrum framework in building a product and focusing toward their goals.
The Scrum Team Kickoff Workshop is designed as a two-day format. Day 1 is focused on learning and experiencing the principles and practices of Scrum in a classroom setting. Day 2 is focused on applying their learning to develop their quarterly roadmap, release plan, product backlog, team working agreements, and initial Sprint plan. Following this two-day workshop, teams have everything they need to get started with Scrum.
This course is currently not scheduled. To be notified of the next available date, provide us with your information. Or, if you have a group to train, contact us to learn more about bringing this course onsite to your location:
Call: 1.800.288.7246 (US ONLY) or +1.978.649.8200
eMail: onsitetraining@corpedgroup.com
Form: Corporate Onsite Request Form