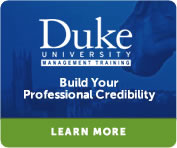 Select one or more from the list below:
«
Back
|
Home
»
Courses
Controlling Project Change and Risk (Virtual)
day(s)

Duration

4 3-hr sessions (12 hrs.)

Duration

MDV978a

Course Code
This is one of four courses in the CEG Project Management Certificate Program. It is aligned with A Guide to the Project Management Body of Knowledge (PMBOK® Guide). The course begins by covering risk planning, then focuses on monitoring and control from a variety of perspectives, including scope, time, cost, communications, and risk.
As part of a case study, participants develop a risk register and risk response plans. Then, participants respond to scenarios in which status reports indicate variances from the project plan. Participants must analyze variances in scope, cost, and schedule and then prepare change requests to bring the project back under control. In a simulated change control process, change requests are evaluated for approval or rejection based on an impact assessment. Participants then learn how to update project baselines to reflect change control decisions.
PMBOK® Guide processes covered in this course:
11.1 Plan Risk Management
11.2 Identify Risks
11.3 Perform Qualitative Risk Analysis
11.4 Perform Quantitative Risk Analysis
11.5 Plan Risk Responses
6.7 Control Schedule
5.5 Validate Scope
5.6 Control Scope
7.4 Control Costs
11.6 Control Risks
10.3 Control Communications
4.4 Monitor and Control Project Work
4.5 Perform Integrated Change Control

Prerequisites
MDV975a Managing Your Project and Its Stakeholders or experience developing a project charter, stakeholder register, and communications management plan
MDV976a Planning Project Scope and Schedule or experience using decomposition to develop a work breakdown structure (WBS) and the critical path method (CPM) to develop a project schedule
MDV977a Managing Project Resources, Cost, and Quality or experience developing a human resource plan, a time-phased project budget, a quality management plan, and quality metrics.
For an updated schedule for this course, please call us at 1.800.288.7246.