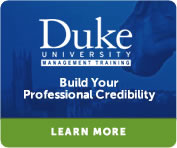 Select one or more from the list below:
«
Back
|
Home
»
Courses
Managing Project Resources, Cost, and Quality (Virtual)
day(s)

Duration

6 3-hr sessions (18 hrs.)

Duration

MDV977a

Course Code
This is one of four courses in the CEG Project Management Certificate Program. It is aligned with A Guide to the Project Management Body of Knowledge (PMBOK® Guide). The course includes project planning and management techniques from four Project Management Knowledge Areas: Human Resources, Cost, Procurement, and Quality.
As part of a case study, participants develop a human resource management plan that later becomes an input in the development of a time-phased budget. As they develop the budget, participants practice the use of various cost estimating techniques, while working within time, scope, and other constraints. As part of procurement management, participants develop criteria for evaluating seller proposals. Finally, participants practice quality management techniques by developing quality metrics, observing a process, and developing and implementing a process improvement plan.
PMBOK® Guide processes covered in this course:
9.1 Plan Human Resource Management
9.2 Acquire Project Team
9.3 Develop Project Team
9.4 Manage Project Team
7.1 Plan Cost Management
7.2 Estimate Costs
7.3 Determine Budget
12.1 Plan Procurement Management
12.2 Conduct Procurements
12.3 Control Procurements
12.4 Close Procurements
8.1 Plan Quality Management
8.2 Perform Quality Assurance
8.3 Control Quality

Prerequisites
MDV975a Managing Your Project and Its Stakeholders or experience developing a project charter, stakeholder register, and communications management plan.
MDV976a Planning Project Scope and Schedule or experience using decomposition to develop a work breakdown structure (WBS) and the critical path method (CPM) to develop a project schedule.
For an updated schedule for this course, please call us at 1.800.288.7246.