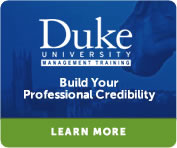 Select one or more from the list below:
«
Back
|
Home
»
Courses
Principles of Business Process Management (Virtual)
day(s)

Duration

7 CDU/0.7 CEU/7 PDU/Credits/Units

MDV260

Course Code
This course is the foundation for all courses in the Business Process Management curriculum and is required for CEG BPM certification. It provides an overview and discussion of the principles, concepts and techniques required to transform your business from a traditional, functional organization to a process-centric organization. The course introduces a systematic approach and methodology for planning, monitoring, measuring and managing your company's business process performance and for redesigning and improving specific processes.
This course is currently not scheduled. To be notified of the next available date, provide us with your information. Or, if you have a group to train, contact us to learn more about bringing this course onsite to your location:
Call: 1.800.288.7246 (US ONLY) or +1.978.649.8200
eMail: onsitetraining@corpedgroup.com
Form: Corporate Onsite Request Form
This course is also available in a Traditional Classroom format. Click here for more information.