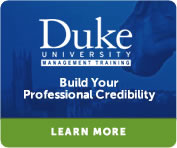 Select one or more from the list below:
«
Back
|
Home
»
Courses
Principles & Techniques of Project Management
This foundation course is a practical, industry standard, hands-on, case study based approach to managing projects that focuses on the principles of project management. It provides practical examples of project planning concepts of scope, budget, schedule development, risk, quality, stakeholder analysis, and change control. This high impact project management course provides an overview of key project concepts and terminology, and helps individuals effectively initiate, plan, execute, monitor & control, and close a project. It also helps develop and improve project management skills for managing current and future projects and is an ideal course for providing immediate implementation of project management knowledge and skills in your work place.
This course is currently not scheduled. To be notified of the next available date, provide us with your information. Or, if you have a group to train, contact us to learn more about bringing this course onsite to your location:
Call: 1.800.288.7246 (US ONLY) or +1.978.649.8200
eMail: onsitetraining@corpedgroup.com
Form: Corporate Onsite Request Form
This course is also available in a Virtual Instructor-led format. Click here for more information.