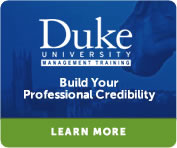 Select one or more from the list below:
«
Back
|
Home
»
Courses
Enterprise Certificate Program: Architecting and Managing a Process-Centric Organization
day(s)

Duration

MDP264

Course Code
This program provides an introduction to the principles, methodologies, and tools required to manage the processes, activities and reporting relationships in a process-centric organization. This course focuses on the development of a business process architecture and especially on defining business models, value chains, strategies, process competencies, and process performance measures and aligning them with the organization's goals and available resources. The course relies on the use of business process frameworks and benchmarks to quickly create an architecture and a performance measurement system. Similarly, the course focuses on defining performance measures and aligning them to organization strategies and to specific value chains and processes. The alignment of performance measures relies on a balanced scorecard approach adopted for process work. The course also considers process governance issues and how to establish performance measures for process managers and how one can align processes with support processes and resources to create comprehensive enterprise architecture. Finally, the course considers how an organization can establish a BPM Center of Excellence that manages process work at the enterprise level, monitoring processes and prioritizing process change efforts.
Prerequisites
MDP260 and MDP262B are prerequisites for this program.
This course is currently not scheduled. To be notified of the next available date, provide us with your information. Or, if you have a group to train, contact us to learn more about bringing this course onsite to your location:
Call: 1.800.288.7246 (US ONLY) or +1.978.649.8200
eMail: onsitetraining@corpedgroup.com
Form: Corporate Onsite Request Form