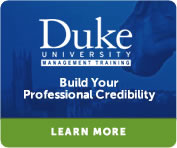 Select one or more from the list below:
«
Back
|
Home
»
Courses
Advanced Project Planning and Control
This course adds to your fundamental knowledge of project management by teaching you the details of the major contemporary tools and techniques that are used in planning, monitoring, and controlling projects. The appropriate technologies are used to give the participant a "best practices" approach to the effective and efficient management of projects. Your learning is reinforced through a number of practical exercises using case studies and real projects.
This course is currently not scheduled. To be notified of the next available date, provide us with your information. Or, if you have a group to train, contact us to learn more about bringing this course onsite to your location:
Call: 1.800.288.7246 (US ONLY) or +1.978.649.8200
eMail: onsitetraining@corpedgroup.com
Form: Corporate Onsite Request Form
This course is also available in a Virtual Instructor-led format. Click here for more information.