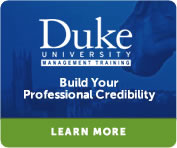 Select one or more from the list below:
«
Back
|
Home
»
Courses
Business Writing for Results
Results-focused business writing is a core skill for success in the workplace. With the advent of e-mail as one of the primary communication tools, writing effectively has become even more critical. This comprehensive seminar covers the basics of written communication (style, grammar, punctuation, and editing), as well as techniques such as writing persuasively and getting the response you want.
This course is currently not scheduled. To be notified of the next available date, provide us with your information. Or, if you have a group to train, contact us to learn more about bringing this course onsite to your location:
Call: 1.800.288.7246 (US ONLY) or +1.978.649.8200
eMail: onsitetraining@corpedgroup.com
Form: Corporate Onsite Request Form