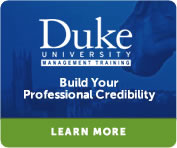 Select one or more from the list below:
«
Back
|
Home
»
Courses
Business Writing for Results
Results-focused business writing is a core skill for success in the workplace. With the advent of e-mail as one of the primary communication tools, writing effectively has become even more critical. This comprehensive seminar covers the basics of written communication (style, grammar, punctuation, and editing), as well as techniques such as writing persuasively and getting the response you want.
For scheduling information beyond the above dates, call 1.800.288.7246 (US Only) or +1.978.649.8200.
Please note that prices are subject to change without notice.