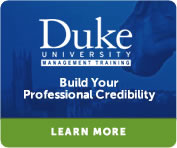 Select one or more from the list below:
«
Back
|
Home
»
Courses
Project Management Fundamentals
Project Management Fundamentals is a 2-day action-learning course of instruction led by a Certified facilitator in a formal classroom environment. It is designed to provide personnel with a broad understanding of the project management principles, concepts, tools and techniques applied across the organization, along with the global standards from which they are derived.
The primary objectives of Project Management Fundamentals are to 1) empower personnel with the vocabulary, knowledge competencies and basic performance competencies necessary to intuitively understand and function at a high level in their project supporting roles and 2) to organize and execute their own day-to-day work in a more efficient manner using modern project management concepts and methods.
Project Management Fundamentals employs effective accelerated adult learning techniques (addressing visual, auditory and kinesthetic learning styles) to ensure each student succeeds at a high level. The 2-day agenda is action-oriented and fast-paced, allowing students to learn-by-doing in a simulated project environment. Course exercises begin on the morning of day-1 with students organized in simulated Project Teams (Integrated Product/Project Teams - IPTs) initiating a hands-on project. The course proceeds with student IPTs planning the project, executing the project, monitoring/controlling the project, then formally closing the project. The last exercise at the end of day 2 requires each student IPT to prepare and present their project's final lessons learned.
The simulated project involves the planning and construction of a fictitious United Nations 'SSRV' prototype vehicle (actually a scale model comprised of approximately 200 pieces). The planning team achieving the highest profit wins a $1B contract to manufacture the UN's inaugural fleet of SSRV vehicles.
This course is currently not scheduled. To be notified of the next available date, provide us with your information. Or, if you have a group to train, contact us to learn more about bringing this course onsite to your location:
Call: 1.800.288.7246 (US ONLY) or +1.978.649.8200
eMail: onsitetraining@corpedgroup.com
Form: Corporate Onsite Request Form