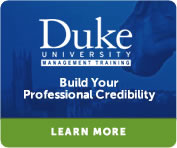 Select one or more from the list below:
«
Back
|
Home
»
Courses
Virtual Success: Working with Offsite People & Global Teams
This two day course gives participants the principles, strategies, skills, and best practice tools required to be an effective distance manager and team member. Participants learn how to overcome obstacles of geography, isolation and history and to establish trust, motivate and unite people who are separated physically, and often culturally and emotionally.
Successful virtual managers need highly developed competencies in the areas of leadership, getting results, facilitation, overcoming barriers, business analysis, coaching, and role modeling. Participants use their real time business case examples to practice applying skills and tools, and to address their unique challenges.
This course is currently not scheduled. To be notified of the next available date, provide us with your information. Or, if you have a group to train, contact us to learn more about bringing this course onsite to your location:
Call: 1.800.288.7246 (US ONLY) or +1.978.649.8200
eMail: onsitetraining@corpedgroup.com
Form: Corporate Onsite Request Form