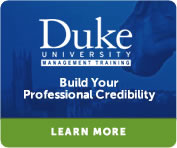 Select one or more from the list below:
«
Back
|
Home
»
Courses
Managing Effective Meetings - Best Practices for Face to Face and Remote (Virtual)
day(s)

Duration

2 3-hr sessions (6 hrs.)

Duration

.6 CEU/6 PDU/Credits/Units

MDV548

Course Code
All class schedules are in Eastern Time.
Our ability to manage effective meetings is critical to organizational success. To work successfully with people so that they produce desired results while feeling respected and motivated is a challenge. This one-day interactive program focuses on the skills, qualities, techniques and tools needed to plan, conduct and follow through for face to face and remote meetings. Meetings are a vehicle to bring out the best ideas, utilize resources for effective problem solving and resolve conflict that Impacts effectiveness. Through a series of hands-on learning exercises participants have a chance to practice meeting effectiveness roles, use facilitation tools and skills and receive feedback and coaching on how to deal with specific meeting situations and difficult behaviors. Participants will acquire valuable tools and skills for keeping people focused, following through on decisions and actions, and achieving desired outcomes.
For an updated schedule for this course, please call us at 1.800.288.7246.