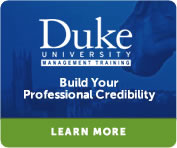 Select one or more from the list below:
«
Back
|
Home
»
Courses
Coaching Skills for Project Managers
Coaching is a process that facilitates productive changes. It does this through the creation of a conscious and structured relationship that is focused on learning, improving, and delivering business results. A coach can help guide, create and monitor processes for individuals and teams to take purposeful actions in achieving goals. Coaching is not management and not leadership. This course is the first step in learning to be a coach. The participant will watch and experience being coached, learn basic skills, become familiar with some tools of coaching, and learn when it is appropriate for Project Managers to use or not use coaching. Successful organizational change and learning initiatives have been publicly recognized to be directly related to coaching.
This course is currently not scheduled. To be notified of the next available date, provide us with your information. Or, if you have a group to train, contact us to learn more about bringing this course onsite to your location:
Call: 1.800.288.7246 (US ONLY) or +1.978.649.8200
eMail: onsitetraining@corpedgroup.com
Form: Corporate Onsite Request Form