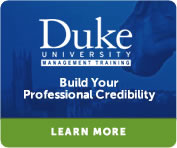 Select one or more from the list below:
«
Back
|
Home
»
Courses
Working in a Matrix Organization: Techniques for Project Managers
The multiple priorities and relationships of working in a matrix organization can be challenging, complex, and feel like chaos! This training explores what a matrix organization is, the advantages and disadvantages of it, as well as the impact of trying to successfully manage projects in a matrix. The matrix emphasis is on sharing expert/specialist resources across projects that may, themselves, have shared leadership between project management and functional management. Because of this, for a matrix organization to be successful, it must emphasize team, collaboration, relationships, accountability and shared systems and processes. The ability to be proactive and act independently while still maintaining the ability to act as a team is important. This training introduces several tools and techniques for working in a matrix successfully. These include: influencing without authority, building relationships, and managing at different levels within the organization.
This course is currently not scheduled. To be notified of the next available date, provide us with your information. Or, if you have a group to train, contact us to learn more about bringing this course onsite to your location:
Call: 1.800.288.7246 (US ONLY) or +1.978.649.8200
eMail: onsitetraining@corpedgroup.com
Form: Corporate Onsite Request Form