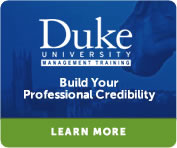 Select one or more from the list below:
«
Back
|
Home
»
Courses
Collaboration Skills for High Performance
This workshop provides a team development process that facilitates the development of a new team or the revitalization of an existing team. Project Managers and team members must be able to successfully collaborate in a team environment without positional authority, deal with different priorities, difficult behaviors and team challenges. Whether you are working with a co-located or virtual team, you will rapidly increase your team's effectiveness with the use of these best practices, team tools and collaboration skills.
This course is currently not scheduled. To be notified of the next available date, provide us with your information. Or, if you have a group to train, contact us to learn more about bringing this course onsite to your location:
Call: 1.800.288.7246 (US ONLY) or +1.978.649.8200
eMail: onsitetraining@corpedgroup.com
Form: Corporate Onsite Request Form