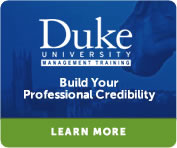 Select one or more from the list below:
«
Back
|
Home
»
Courses
Agile Business Analysis Practices
day(s)

Duration

14 CDU/1.4 CEU/14 PDU/Credits/Units

BA122

Course Code
In this two-day in-depth course, participants will gain the skills and knowledge necessary to be a productive analyst on agile projects. The course focuses on skills for all three levels of an agile project: product level, release level, and iteration (sprint) level. Participants will work in small teams to build lean analysis skills and will learn how to do the right amount of analysis for the project team to be successful. In particular, participants will understand the role of the business analyst on an agile project, how to elicit and document requirements with stories and other rapidly developed models, how to prioritize requirements, and how to guide the stakeholders through the project.
This course is currently not scheduled. To be notified of the next available date, provide us with your information. Or, if you have a group to train, contact us to learn more about bringing this course onsite to your location:
Call: 1.800.288.7246 (US ONLY) or +1.978.649.8200
eMail: onsitetraining@corpedgroup.com
Form: Corporate Onsite Request Form