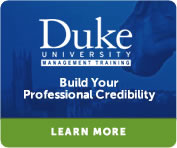 Select one or more from the list below:
«
Back
|
Home
»
Courses
UML for the Business Analyst
In this intensive two-day hands-on course, participants will gain the skills and knowledge necessary to create business analysis artifacts in the industry-standard Unified Modeling Language (UML) notation. Among the diagrams explained in detail are the use case diagram for user requirements modeling, the activity diagram for process and workflow modeling, the class and object diagrams for data modeling, the state diagram for complex rule modeling, and the package diagram for organizing large models. Additionally, the workshop covers the use of the Enterprise Architect visual modeling tool, although a different tool can be substituted. This workshop is geared towards practicing business analyst who are looking to advance their analysis skill set with more sophisticated modeling and visual documentation techniques. Practical and lean analysis approaches are emphasized.
Prerequisites
An understanding of core business analysis competencies are presumed.
This course is currently not scheduled. To be notified of the next available date, provide us with your information. Or, if you have a group to train, contact us to learn more about bringing this course onsite to your location:
Call: 1.800.288.7246 (US ONLY) or +1.978.649.8200
eMail: onsitetraining@corpedgroup.com
Form: Corporate Onsite Request Form