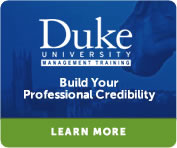 Select one or more from the list below:
«
Back
|
Home
»
Courses
Choice and Control: A Positive Approach to Conflict
Any one working with others will experience situations where confrontations and conflicts occur. There will always be conflict. It is critical to our professional survival that we know how to analyze and respond to conflict situations and what communication skills to use to manage it successfully. This course is designed to give participants the opportunity to focus on specific skills, tools and techniques to strengthen and expand their ability to work creatively with all types of conflict and improve effectiveness in interpersonal relationships and negotiations. Throughout the two days participants practice applying skills, tools and different approaches to their own specific conflict situations. A variety of individual, pair and team exercises are structured that allow the participants to experience "Real" plays and exchange constructive feedback on conflict style and skills.
This course is currently not scheduled. To be notified of the next available date, provide us with your information. Or, if you have a group to train, contact us to learn more about bringing this course onsite to your location:
Call: 1.800.288.7246 (US ONLY) or +1.978.649.8200
eMail: onsitetraining@corpedgroup.com
Form: Corporate Onsite Request Form