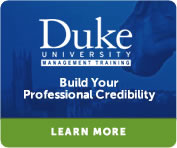 Select one or more from the list below:
«
Back
|
Home
»
Courses
Scheduling Success: An In-Depth Analysis of Project Scheduling
In today's fast changing business climate, successful projects are essential for organizational survival. Project scheduling and control are critical functions for managing projects successfully. This intensive two-day workshop is designed to provide practical, hands-on experience in the planning, development, maintenance, analysis, communication, and reporting of project schedules. The project schedule is often one of the most visible elements of project management in an organization. Learn methods to help ensure that your schedules provide valuable information, early warning of potential problems and analysis capability throughout the project life cycle.
This course is currently not scheduled. To be notified of the next available date, provide us with your information. Or, if you have a group to train, contact us to learn more about bringing this course onsite to your location:
Call: 1.800.288.7246 (US ONLY) or +1.978.649.8200
eMail: onsitetraining@corpedgroup.com
Form: Corporate Onsite Request Form