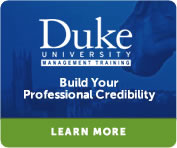 Select one or more from the list below:
«
Back
|
Home
»
Courses
Project Management for Everyone II: Interpersonal Effectiveness for Project Success
Explore the interpersonal skills needed by all project members to enhance project success, while learning and practicing communication techniques to gain buy-in and effectively resolve conflicts. Whether you're a full-time or part-time Project Manager, you will gain an understanding of the basic guidelines to building a high-performing team. If you are a team member, you will learn how you can positively influence the performance of any project team-including YOUR Project Manager!
This course is currently not scheduled. To be notified of the next available date, provide us with your information. Or, if you have a group to train, contact us to learn more about bringing this course onsite to your location:
Call: 1.800.288.7246 (US ONLY) or +1.978.649.8200
eMail: onsitetraining@corpedgroup.com
Form: Corporate Onsite Request Form