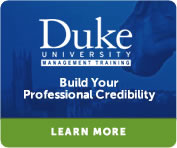 Select one or more from the list below:
«
Back
|
Home
»
Courses
Interpersonal Effectiveness
day(s)

Duration

MDP391

Course Code
Living and working with people is what we do... like it or not. As predictable as human nature can be at times, it has a way of being equally unpredictable. In the many roles we play during any given day, we must adjust continually to a variety of personalities; ways of doing things; and countless other changes. In addition to dealing with all of this, we are constantly challenged to get through it all despite the increasing number of distractions.
Interpersonal Effectiveness is a course that will help those who attend, be better prepared to deal with an environment that is fluid and filled with the unexpected. It is largely an interactive seminar that includes a mixture of lecturettes; small and large group discussions; and exercises along with video presentations. This blend has proven successful because it offers many learning opportunities and appeals to different learning styles.
The goal for this seminar is to prepare people to be better able to deal with others more effectively in the face of more change and complexity.
This course is currently not scheduled. To be notified of the next available date, provide us with your information. Or, if you have a group to train, contact us to learn more about bringing this course onsite to your location:
Call: 1.800.288.7246 (US ONLY) or +1.978.649.8200
eMail: onsitetraining@corpedgroup.com
Form: Corporate Onsite Request Form